1st Place >>venture>> Startup Competition
Breaking News: Frigg Emerges Triumphant in >>venture>> Startup Competition!
Competition Recap
The 2023 edition of the highly anticipated >>venture>> startup competition reached its thrilling conclusion on June 26, leaving participants and spectators buzzing with excitement. Entrepreneurs from a diverse range of industries embarked on an exhilarating journey, each determined to showcase their groundbreaking ideas and entrepreneurial spirit. Out of the impressive 336 applications received, only 18 exceptional startups advanced to the fiercely competitive finals.
The air was charged with anticipation as participants eagerly awaited the unveiling of the competition results during the highly awaited Award Ceremony.
The meticulous evaluation process was entrusted to an esteemed Advisory Board comprising accomplished C-suite executives. Armed with their industry expertise, the board members faced the challenging task of assessing startups based on criteria such as innovation, feasibility, market potential, and scalability, ensuring a rigorous and impartial selection process.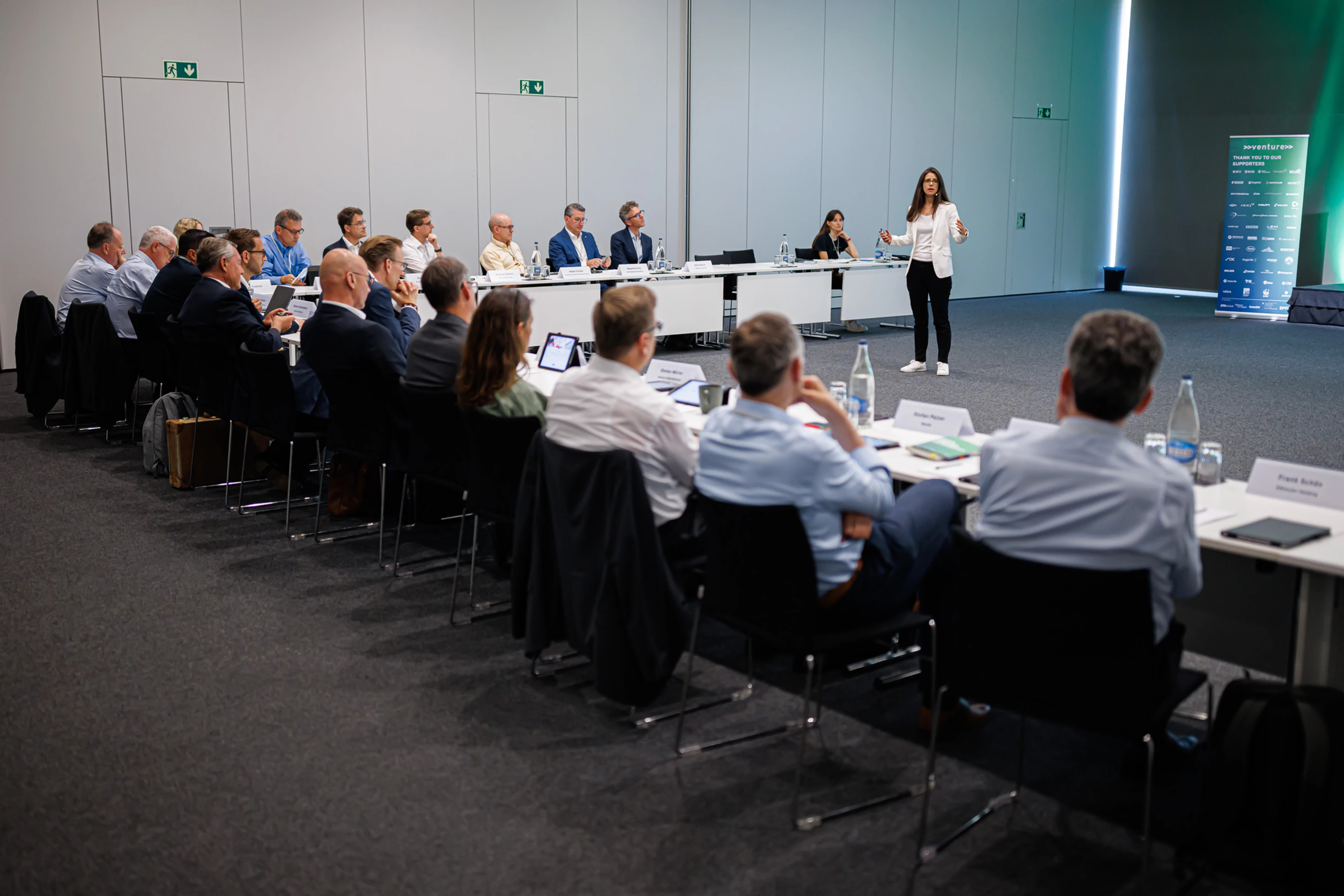 Figure 1: Throughout the >>venture>> rounds, industry-specific juries consisting of members of the >>venture>> Jury and Advisory Board meet and rank the companies.
Frigg, a participant in the Finance & Insurance vertical, quickly emerged as a standout contender in the highly competitive realm of digital finance in Switzerland. The path to victory for Frigg involved navigating three rounds of rigorous evaluation, where their exceptional innovation and business acumen shone brightly.
During the initial round, which determined the top 10 startups, the Finance & Insurance vertical jury, consisting of 21 members, scrutinized detailed business descriptions, startup plans, pitch decks, and sustainability self-assessments. The jury members were effusive in their feedback.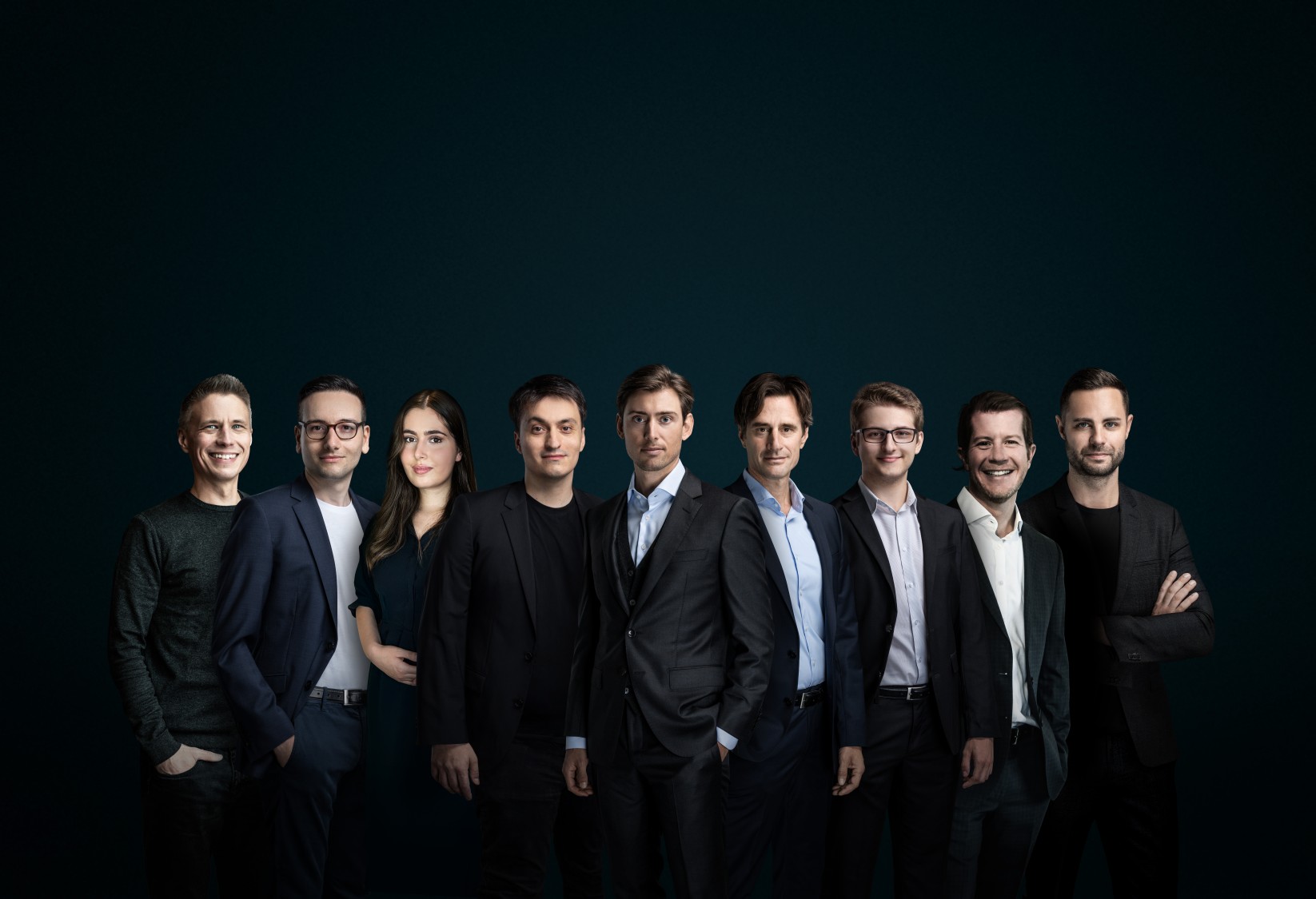 Figure 2: The Frigg team consisting of (left-to-right): Tommy Back (CPO), Sergio Lavanga (Front-End Engineer), Jennifer Shirin (Marketing Lead), Francesco Leonetti (CTO), Philip Berntsen (CEO), Markus Leippold (Academic Council), Olivier Winkler (Blockchain Engineer), Adam Straight (CGO), Stefan Jandl (Design).
"The innovative combination of crypto and sustainability, encompassing both white label and branded solutions, presented by Frigg, represents the most compelling approach we have seen in this area. Their operational proof of concept and convincing action plan left a strong impression. Rapidly building a portfolio of partnerships and achieving substantial underwriting traction with landmark transactions are crucial goals, and the Frigg team has demonstrated a keen awareness of this. Furthermore, the market size and potential are enormous. We recommend the team to strategically focus on a specific market angle, such as a geographic area, to expedite market recognition. The potential sustainability impact is undeniably substantial, and their pitch deck stands out as one of the best we have encountered thus far."
"Advancing to the next round, the top 3 finalists were selected based on the consensus of 15 jury members. Frigg continued to impress with their competence and their ability to deliver a clear, understandable, and convincing message. The jury was captivated by Frigg's excellent pitch delivery and their direct, articulate responses to the challenging questions posed. One jury member noted, "This highly persuasive business idea demonstrates meticulous consideration. Time to market is critical, as the planned middle layer may soon become a commodity. It is expected that key players will absorb significant market volumes. Frigg's market launch approach makes complete sense, and there is little else we could recommend to the team. May the force be with you!"
The final round, a nerve-wracking culmination of the competition, featured a 5-minute pitch and a 10-minute Q&A session in front of the illustrious Advisory Board. Comprising industry titans such as Thomas Wellauer (Chairman at SIX), Marc Bürki (CEO at Swissquote), Basil Heeb (CEO at Basler Kantonalbank), Pascal Kiener (BCV - Banque Cantonale Vaudoise), and Marco Ziegler (Senior Partner at McKinsey & Company), the board provided effusive comments on Frigg's performance:
"Frigg stands as a truly cutting-edge and innovative company, seamlessly integrating the tokenization of real-world assets, Internet of Things, and Artificial Intelligence within a single platform. The Advisory Board was particularly impressed by the team's extensive expertise across various intersections of the value chain and envisions unprecedented growth opportunities for the company once it takes off. Not only did the team deliver an outstanding pitch, but they also confidently and convincingly tackled the jury's challenging questions, leaving no room for doubt."
The profound industry knowledge demonstrated by the 42 expert jury members in the Finance and Insurance sector further solidifies our position as leaders in this field. The remarkable market size and potential underscored the jury's recommendation for Frigg to strategically focus on a specific market angle to expedite market recognition.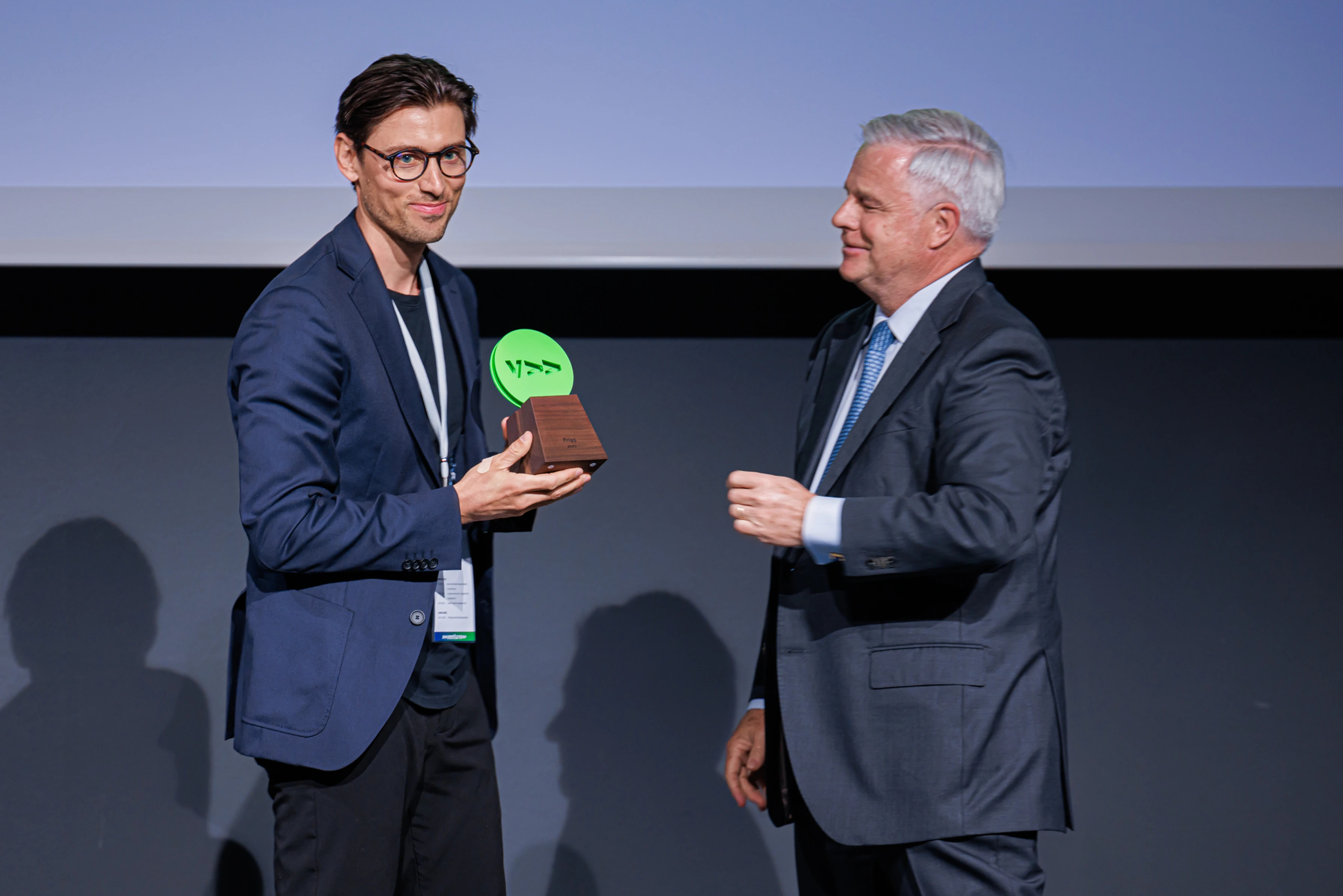 Figure 3: Philip Berntsen (CEO) accepts the 1st prize from Thomas Wellauer (Chairman SIX).
Frigg's momentous victory in the Finance & Insurance vertical has earned them the prestigious prize of CHF 50,000, accompanied by the invaluable support of McKinsey consultants throughout their entrepreneurial journey. You can find the link to our announcement here.
With the bar set high by this year's competition, the excitement for what lies ahead in the startup ecosystem is palpable. As we embark on an exciting year, we eagerly anticipate witnessing the growth and success of Frigg and other exceptional startups that participated in the >>venture>> startup competition.
This year promises to be an extraordinary one! 😊